Brand New Funny Halloween Tees Have Arrived!
Are you looking forward to Halloween this year? We are! We love Halloween night, a time for scary films and sweets, but you need to look the part too. Our funny Halloween t shirts have always been great, and they're now even better with this brand new addition to the line up!
Ghosted T Shirt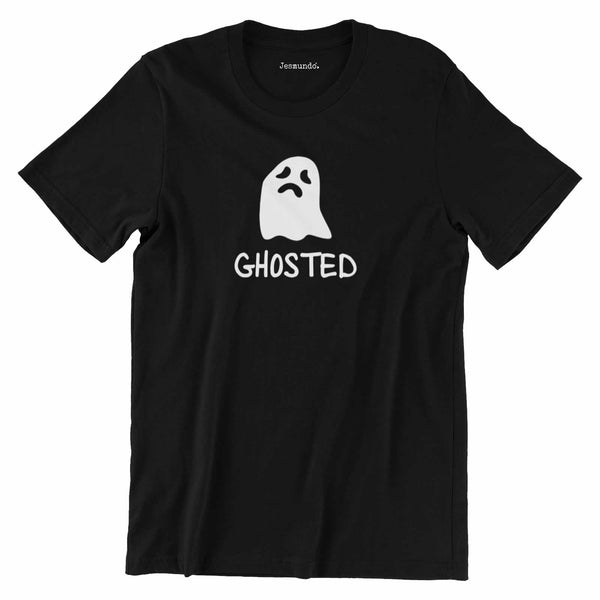 The ghosted T Shirt is not only a great Halloween themed shirt, it's hilarious too. Of course you'll know the meaning of being ghosted, it's where someone ignores you.
Ghosting became a popular term around dating apps such as Tinder. When someone who's been replying to you seems to have stopped and fallen off the earth, that's what ghosting is.
Ghosting can be applied to everything else too. Not heard from your friend for a long time? Maybe they are ghosting you!
Since Halloween is coming and ghosts and spooky stuff is the order of the day, this funny design makes perfect sense.
If you're heading off to a Halloween party and need a fancy dress costume to wear, this funny t-shirt makes a much better alternative that will get people laughing.
The design has the Ghosted slogan along with a spooky ghost graphic.
It's going to turn heads, and this original Jesmundo t-shirt will go down well on Halloween night.
It's available to buy right now from the store online.